Keep Mildew, Moss and Dirt
off Your Home
We respect and honor those that serve by making our services affordable. Don't hire just any old cleaning company. Hire professionals that take pride in their work and make sure you're satisfied. Depend on us for thorough pressure washing services in and around the Jacksonville Flordia area.
Keep Your Home or Office in Jacksonville, FL Looking Great
OUR PRESSURE WASHING COMPANY WILL MAKE YOUR PROPERTY SHINE AGAIN
If your home or office in Jacksonville, FL is dirty, depend on A Leg Up Pressure Washing to get it clean. Our pressure washing company has been cleaning properties for over four years, so we know how to get the job done right the first time. Have you heard horror stories about other pressure washing companies damaging landscaping? Rest assured that we take extra care to protect your property.

Give us a call today to set up:
Soft washing services
Driveway cleaning services
Solar panel cleaning services
Window cleaning services
If you want to keep your home in pristine condition, make sure you schedule pressure washing services with us. Get a free estimate today by calling or emailing now.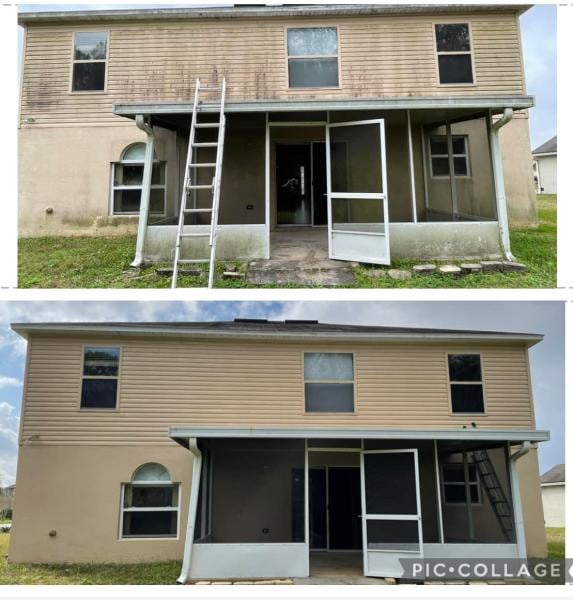 Attract People to Your Office in Jacksonville, FL
Don't settle for a dirty property. Reach out to us today to get a free estimate based on square footage. Our pressure washing company will make your exterior shine.
Contact Us